Personalised necklace for new moms
25.00 € – 29.90 €
This beautiful unisex round pendant necklace offers you the chance to personalize it with child's Name, birth date, weight, height and the time they were born. It makes a great gift for all new parents ❤️
Personalised with newborn information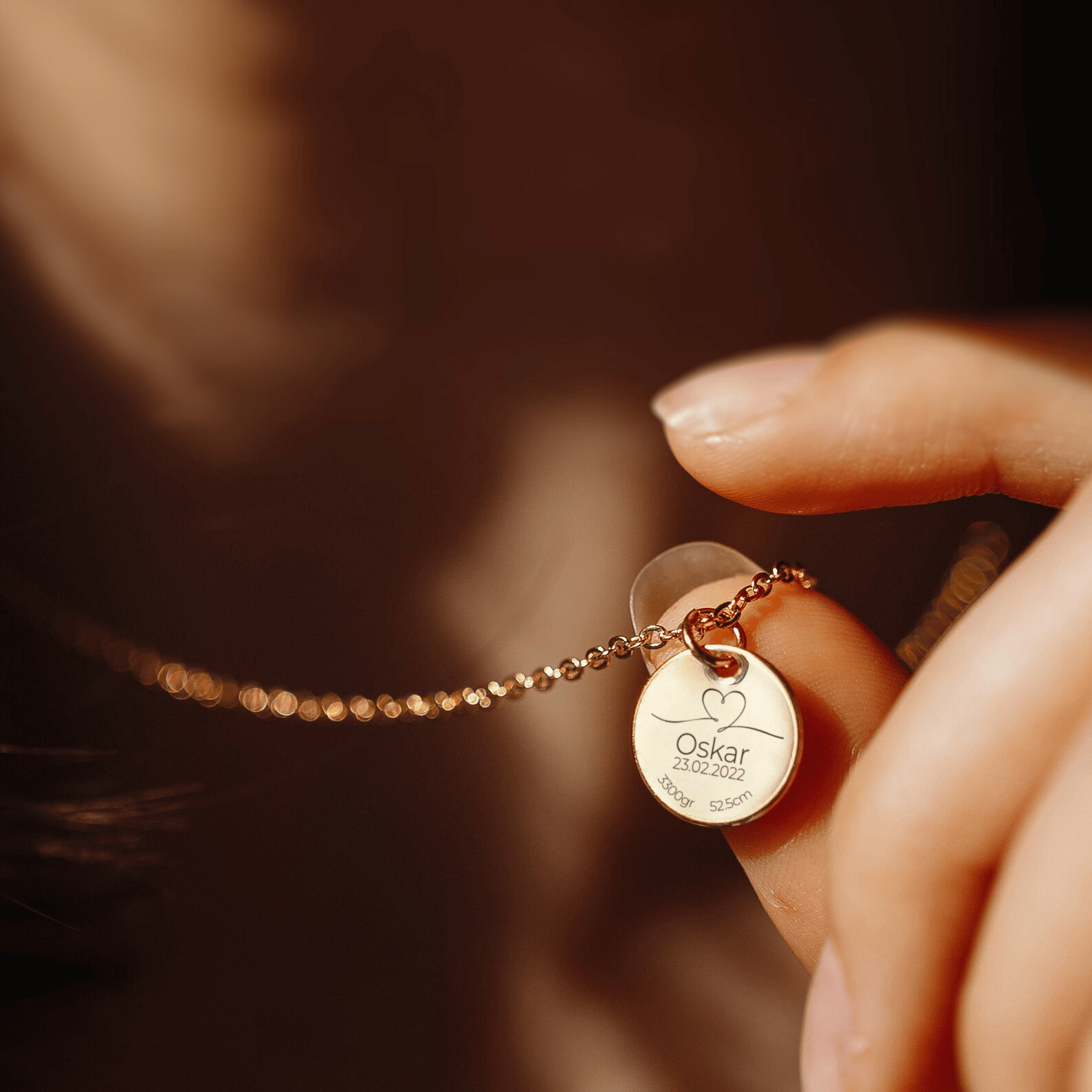 This beautiful unisex round pendant necklace offers you the chance to personalize it with your child's Name, birth date, weight, height and the time they were born.
It is so simple yet elegant it works equally well with casual day wear or more formal settings.
It is suitable for any gifting occasion and is a tempting treat for yourself if you feel you deserve it!
Dimensions:
Pendant: 2 x 2 cm
Chain length: 45 cm
Material: 
Stainless Steel
Color:
Silver, Rose gold or Gold Ships in 1-3 business days 50.000+ satisfied customers Cash on delivery
Subscribe to news
Get VIP offers and exclusive products

We are a small team from Slovenia passionate about jewellery and personalisation. Thank you for supporting us ❤️

info@mingolo.com