Engraved Tag Dad Of
35.00 €
This beautiful unisex military dog tag necklace offers a beautiful way to showcase that you are proud to be a dad!
Personalised with your text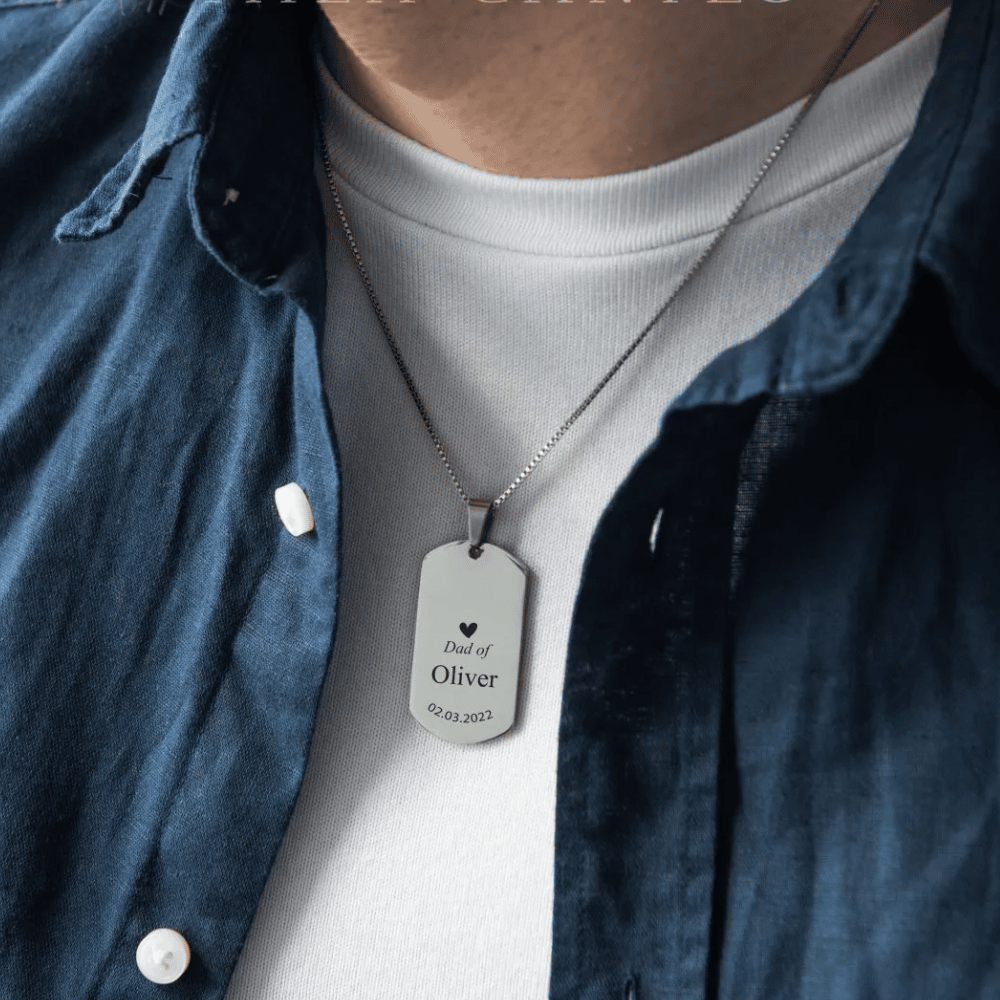 This military dog tag necklace offers you the chance to personalize it with a name of your child, making this a piece you will always cherish. It is so simple yet elegant and works equally well with casual day wear or more formal settings.
This personalized necklace is suitable for any dad or soon to be dad and is an amazing gift in any holiday season!
Dimensions:
Chain length: 70 cm
Pendant: 3.6 x 2.7 x 1.5 cm
Material:
Stainless Steel
Color:
Silver
I cant wait to gift it for fathers day.
I got it for my friend who just became a father. Everytime I see him he wears it.
With individual engraving, even special characters were possible! Very professional company! Ships in 1-3 business days 50.000+ satisfied customers Cash on delivery
Subscribe to news
Get VIP offers and exclusive products

We are a small team from Slovenia passionate about jewellery and personalisation. Thank you for supporting us ❤️

info@mingolo.com