Family keychain engraved with names
4.00 € – 25.00 €
Take your family with you wherever you go.
This beautiful family keychain allows you to personalise it with the names of your children and a thoughtful message.
Some popular ideas for the thoughtful message: Who it belongs to (mom/dad), a short message of what your family means to you, name of you and your partner,….
Personalised with your names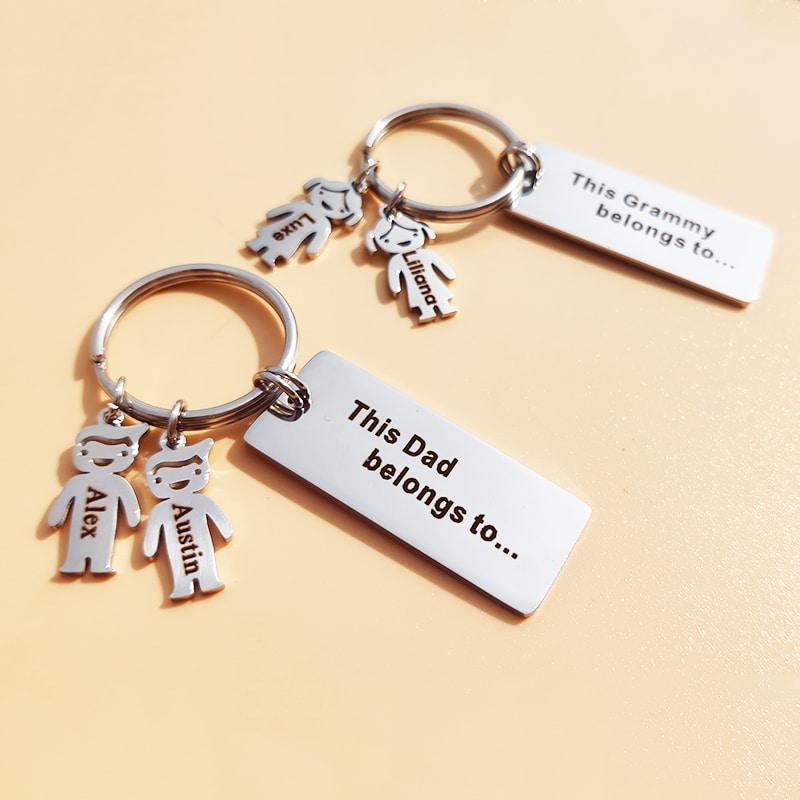 This beautiful family keychain is a lovely way to always keep your family close to you.
Such an amazing gift is suitable for any gifting occasion or just to brighten up your loved ones day!
Dimensions:
Keychain: 45x15mm
Rectangle pendant: 40x15mm
Material:
Stainless Steel
Color:
Silver Ships in 1-3 business days 50.000+ satisfied customers Cash on delivery
Subscribe to news
Get VIP offers and exclusive products

We are a small team from Slovenia passionate about jewellery and personalisation. Thank you for supporting us ❤️

info@mingolo.com